---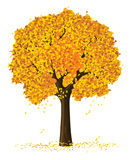 Read what our customer are saying about Stops Leg Cramps:
Individual results may vary.
---
"My leg cramps were so severe that I would cry with pain. My cramping had gotten so bad that my hands were also cramping. I had tried everything to no avail. Then I stumbled across "Stops Leg and Foot Cramps in about One Minute". It works! It's an amazing product that actually does what it says. I had to get used to the "flavor", but I can honestly say that my cramps go away within two minutes of taking a teaspoon of this wonderful product. I've already given two bottles to friends who are also amazed at how quickly - and thoroughly - it works. The cramps just stop - not lessen - stop. It's wonderful. Thank you for this great product."
---
"I love, love, love your Stops Legs and Foot Cramps!!! It is amazing! I have used it on my neck, arm, shoulder, foot and toes with remarkable success. Only had to reapply once and it generally worked with 15 seconds.
I am writing today to make a suggestion. The bottle needs some sort of applicator. It's just too messy having to tilt or pour it. Maybe a squirt bottle? That's what I put some in to have it handy in my car and it was much better.
Anyway, thank you for such an awesome product. You have a customer for life!"
---
"I know this stuff works for leg cramps because I have been using it for quite a while, but I want to tell you something that you may not know and that is that it works wonderfully for people who have gas – the embarrassing kind. My wife came down with a really bad bout of gas attacks, she says that in as little as half an hour she would have multiple bouts of escaping gas and the odor was terrible. We must have tried about 3 different over the counter pills and that did not seem to do her any good and I remember reading one of the testimonials on your site about someone who used the product to rid his wife of gas. And I went over to your site and read it again and decided to try it ourselves on my poor wife. We put one capful of product into 2 ounces of water and she drank it straight down as fast as she could because it tastes bad. That was about 5 or 6 pm on Friday. Believe it or not she has not had another gas incident at all after taking your Leg Cramp remedy for her gas and today is Wednesday. So there you are. You folks ought to make a gas remedy because I never heard of stopping gas attacks so fast and for so long on one swallow."
Marvin Bell Ireland
Chicago, IL
---
"I have suffered from leg cramps for the past year. As anyone can tell, they come with no warning, and the pain can be excruciating. After trying many remedies, I stumbled across your product, and ordered a bottle.
The first time I tried it I had a cramp in my calf. One capful in a little water and lo-and-behold the cramp was gone inside of a minute (I actually counted seconds!) But one test does not an experiment make. Perhaps this was just a coincidence. Since that time I have used your product many times, and have had immediate relief EVERY time. After not having any cramps for many weeks, last night I had a cramp in my thigh at 1:26am. I hobbled downstairs, put one capful in a little water and VOILA, the muscle relaxed within 2 minutes, just as promised. I can't say enough great things about this product. It has brought me complete relief every time I've used it, and I want to thank you for making such a wonderful curative. I'll be looking for more products from your company.

KEEP UP THE GREAT WORK!!!!
Thankfully Yours,"
Craig Lanzoni
Old Greenwich, CT
---
"My wife purchased a bottle of StopsLegCramps for me at a trade show in our area. I was never skeptical because we both believe in and rely on natural healing preparations, although my wife is also an exceptionally well-trained, major-market, nurse dealing for 30 years in the most highly technically oriented procedures in the world (really). It works both ways. I have suffered with leg and hand cramps for years as my medical team have continued to argue about the results of blood tests; too much or not enough of magnesium or potassium, drug interactions, etc. THIS PREPARATION WORKS, hands- down, in 60 seconds or less. I am buying more so I can keep it at work, in both cars, and by my night stand, THANK YOU WITH ALL OF MY HEART."
Mary Ellen Storey
North Royalto, OH
---
"AMAZING!! My wife has suffered leg cramps for years and your product eliminated all the cramps! Now she can get a good nights sleep! Thanks so much!"
Bob Dunlap
Indianapolis, IN
---
"I used to get leg cramps every night. They were the most painful things I have ever encountered. They would get me right in the calf and foot - I couldn't walk or do anything except lay there holding my calf in miserable pain and finally they would go away and maybe return again in a few minutes and to the same miserable torture to me again. This sometimes went on for hours. I have never been so miserable in my life. None of the doctors that I saw could give me anything to help.
I bought one bottle of your stuff and used it that same night. I drank a swallow when I felt the cramp coming on, usually it woke me up from sleep and I put the bottle next to my bed on the night stand and I could not unscrew the cap fast enough and took a nice sized swallow and in about a minute, maybe less the cramp went away. I was amazed and felt relaxed all over...but apprehensively waiting for the return of the cramp which did not come. It was one of the most wonderful things that ever happened to me.
I took the remedy for about three more attacks and the attacks of leg and foot cramps seemed to go away. And, I can tell you that instead of having leg cramps 5, 6 and 7 nights a week - so much so I didn't even want to go to bed...I haven't had a leg cramp now in 8 months.
I hope an angel kisses all of you guys for me in appreciation for this recipe."
---
"Hi,

I bought some of this and it worked amazingly. I am an athlete of 64 years old and started having serious cramping about 3 years ago and your stuff stopped all of that. I want to carry this product in my clinic and spread the word."
David Lemmon, DC
Selah, WA
---
"Hello, I have been using your product for leg cramps for about 2 years now. I have to have your product on hand at all times because it is a life saver, at least that's how I view it. I would get such severe upper foot, shin and inner thigh cramps that if I had had a gun, I would have just killed myself, they were that bad. I dreaded going to bed at night because I knew I would get them. Only my husband knew how bad I got them. Sometimes I would get them on both inner thighs. I would be hunched over because the pain would be excruciating for me to even stand up straight. But then I found your miracle tonic and I know that once I need to take it, it's just a matter of 2-3 minutes and the pain will stop. I had gone to a alternative specialist and after a reversal was done, the leg cramping did stop almost completely. But now they are slowly returning back and thank God I keep extra bottles on hand. I found a shop close to New Braunfels Texas and purchased 4 bottles of your tonic. Just this past week I had a bad episode with a left calve and a right inner thigh cramp and the same time. For some reason after I took the tonic straight, it seemed to have taken longer to work. Expiration is till 2019. I don't know. But it worked just like I knew it would. Thank you and God has truly blessed you with the gift to heal mankind from leg cramps.
A true believer,"
Rosa Flores
Harlington, TX
---
"'A swallow a day, keeps the cramps away.' And that's the truth. Thanks guys."
Cecil G. Whitmore
Virginia Beach, VA
---
"I gotta tell you this. I am a college graduate and I consider myself knowledgeable about a great number of things. When I read that the only ingredients in your Leg Cramps remedy were Organic Apple Cider Vinegar, Ginger Juice and Garlic Extract and that those three things would stop leg cramps in about a minute; I thought this is preposterous, next they will tell me that mashed potatoes, iced tea and butter will stop migraine. I thought "...how could they think people are so stupid as to buy into this baloney?" It was so totally ridiculous that I bought one bottle for my leg cramps just so I could show you guys up and write a scathing letter to you about this idiocy. Well, the bottle arrived, I got the cramps as usual, in bed, at night - screaming pain again. I took a swig, as directed, and got the surprise of my life, I was over the cramps in just a tad over a minute. It baffles the mind how such a stupidly simple
formula could do this why my doctors (two of them) couldn't. Logic does not work in this situation, but your stuff does. Congratulations. I gotta confess - it truly is a remarkable potion."
Marshall O. Phillips, Jr.
Los Angeles, CA
---
"...this stuff is amazing, thank you."
---
"I take an amount about equal to two snorts in about a quarter glass of orange juice every night when I go to bed and ain't no leg cramp gonna wake me up ever again. I know because this is my 2nd year of doing it."
Joshua Y. Carter
Spokane, WA
---
"I would like to offer a testimonial. My 87 year old mother was suffering from severe leg cramps every night. She recently came to visit me and the morning before she came she could hardly get out of bed because her legs hurt so badly. When she told me about it I did an Internet search using Google and your product popped up. I ordered a bottle because I figured we had nothing to lose. Instead of waiting for it to arrive, the next morning I did a search to see if I could purchase it locally in Indianapolis. Sure enough I found it, and the rest is history. She has not had ONE cramp since that day! That was two months ago. It truly is a miracle!"
Linda Reaves
Zionsville, IN
---
"My 86 year old mother got leg cramps every night. She has been using this product for almost two years and has not had one leg cramp. She takes a capful each night before she goes to sleep to prevent them. Amazing stuff, thank you for making it."
---
"I am a cyclist and often get leg cramps at night so I started taking your elixir. When I increased my miles, I started to develop leg cramps during a ride. Now I take a shot before each ride and it always works. I have been using this stuff for 6 years now and live by it. The taste? Yes, bad. So brush your teeth or gargle with mint mouthwash first. It will neutralize the bitterness. Put a capful of Caleb's in a cup of lukewarm water and down it. A win win; clean teeth, no bitterness and no cramps."
---
"I have suffered from very severe leg cramps (and more recently hand cramps) that would cause me to wake up screaming in pain. None of the many doctors I have seen, and all the testing, have been able to tell me why I get these cramps other than it is probably a genetic problem. I take a capful of your product every night before going to bed and have not had a leg or hand cramp since. The product is FANTASTIC and I would highly recommend it to anyone who is afflicted with the severe legs cramps I have experienced. Thank you so much for bringing this product to market."
---
"I will be ordering it the rest of my life... I run dog agility and experience cramps in my feet all the time....as much as I can't stomach the taste...it works within a minute...cramps gone. I tell everyone about it!!!!
Thanks"
Susan Morrison
Deep River, CT
---
"My brother and cousin used your product, and they were astonished how quickly this product eliminated their feet, legs and hand cramps. They are totally pleased with this Aged Amish remedy."
Albert Mitchell
Fresno, CA

---
"I have never written an endorsement for any product but, I am so delighted with your product that I am happy to make yours the first.

I have had cramps for several years in my legs, hands, back, and almost every part of my body. For years I have taken Quinine for this unnamed condition. Then they took it off the market.

What do I do now?

My doctors had no answers.

I have suffered leg cramps for what seems like forever. My husband has wrapped my legs in hot towels to the point we actually scorched the sheets once! I have paced the floor on numerous occasions, using heat wraps for the little relief they gave, taking pain pills, and crying until I could eventually go to sleep from sheer exhaustion.

My hands have cramped to the point I could hold nothing. I have been, on occasion, unable to feed myself.

My chest has cramped so badly 'till once I went to Urgent Care thinking it was a heart attack.

Then, thanks to the internet, I found your site and your wonderful product. I ordered two bottles. By this time I was ready to try almost anything.

Prompt delivery of my order gave me relief far beyond anything Quinine had ever done. When the cramps came I took my first dose. Relief came so quickly it was amazing and the relief was lasting. Unbelievable, but, believe it! I cannot say enough good things about your product. In fact, it still amazes me how well it works and how long the relief lasts. I literally never leave home without it. A bottle fits nicely in my purse and another one sits by my bedside. I will never be without it again.

Three weeks ago I had a total knee replacement and took it with me to the hospital. After showing it to my surgeon, he said it sounded like it would really help. After all, he said, they give sport players pickle juice or mustard packs for cramps when they are on the field.

I tell everyone I know with body cramps about your product.

Thank you so much for making it available."
Shirley Mercer
Peace Valley, MO
---
"I took your product this week and it really worked! And it has lasted. Thanks for this, I've tried other products but yours works the best by far. Thanks to the Amish too!"

---
"Dear Friends:

I have waited till now to write anything as I wanted to really try and test your product. The cramp formula is unreal. It's used by the entire family. We are raising our 3 grandchildren and that is a chore we love very much. Keeps us young and on our toes. But with growing children you will most likely have to deal with cramps. My wife and I have been together going on 43 years so we have dealt with this many times. I learned massage for this reason, but now at 64, in a wheelchair, and wear other prosthesis also, but that Amish Formula, as much as the kids hate the smell, Grandma is a Certified Herbalist, and they are used to that. Not one of them after they got past the smell, and as I said that was really easy, just noise now. Thank you for this wonderful, product that really works. I am scheduled for my 5th shoulder surgery and the thing that helps is right out of that little clear bottle with the yellow liquid that smells like liquid garlic, but I eat that also. So great product folks, as we can afford we'll be trying others for sure. Thanks for the help!"

---
"I am so very glad I overcame my skepticism and ordered Stops Leg Cramps!!! It is indeed an amazing formula...I get terrible spasms in my feet and lower legs frequently...my big toes curls up toward my ankle and the pain can be excruciating. I have had limited success with eating a banana or taking some Barley Life (green juice) which relieves that cramp, but about an hour or so after going back to bed, they return again!

Last night I tried your product for the first time. 2 caps of the solution in a little bit of water and the relief was immediate! I would say within 30 seconds actually!

And the best part? The cramps did not return ALL night long!

Yay! Thank you for this wonderful product. I would recommend it to anyone who suffers with leg or foot cramps. God has truly blessed the Amish with this formula!"

Marie Marion
Myrtle Beach, SC
---
"It works!!!!!! I am sleeping through the night.

Thanks so much."

Katherine McNamee
Mims, FL
---
"Hi. My name is Dr. Jeri Lizana. My husband and I are Chiropractors and we also employ a full time Medical Doctor. We have been in practice since 1984 and do wellness programs and take care of professional athletes. I personally saw two bottles on shelf in Clearwater Herbs (travel there) and bought one. Meanwhile, a neighbor expressed such bad leg cramps having to pull over on highway and not able to sleep nightly - I gave it to him. Success! I went back and got the second and last bottle for myself. Saved the day on the long car ride from Clearwater to New Orleans when I too had to pull over with cramps. Would like to stock in my clinic. I see you have another product, but I haven't tried that one. Despite the fact that I gave Clearwater Herbs two glowing testimonials for the product, they still did not order more or stock it the last 4 times I went there. We have MANY patients that could benefit from this fast acting natural product.

Thank You."


Dr. Jeri Lizana
Metairie, LA
---
"Rec'd 1st bottle on 4-24-12 and took dosage. Watching TV and I realized my right calf didn't hurt any more. Was having muscle spasms in my calves for years and had trouble walking for a day or two. I haven't had one cramp since I started taking your product and this morning I stretched my legs and had no pain at all. I am 76 and it feels good not to have those muscle spasms.

Thanks for a great product."


Richard Baumgardner
Springboro, OH
---
"Hi there!

I am ordering a lifetime supply, as I couldn't make it thru crippling cramps without your fabulous concoction. Thank you so much for creating this miraculous supplement. I will be forever grateful.

Stops Leg Cramps is the best!!

Happy Holidaze!!"

Sincerely,

---
"Dear Sir,

We have used your product: 'Stops Leg & Foot Cramps In About a Minute'. It is a fantastic product. It works right now!!

I get a magazine called 'Healthy Living'. You may want to advertise in it. I am sending you the address.

Your product really works great!

Good Luck!"

Sincerely,

---
"I always order my leg cramps remedy on the phone. Last month, while I was on the phone ordering, I told the man taking the order that I also lost a lot of sleep to my twitching big toe which was keeping me awake for most of the night. He told me that I could rub some of the leg remedy on the toe and all around on the foot and it would stop the twitching right then and there. I didn't know that. He was right. I got the toe twitching again about a week later and I poured some of the Ole Amish remedy in my hand and put in on the toe and all around that part of my foot and it stopped the twitching in about a minute or so. Boy am I glad I started talking about twitching with him. You guys ought to put it on your website."

Jacob A. Felstein, Jr.
San Francisco, CA
---
"I had talked with you about 6 months ago, after you had sent us some samples. I gave a bottle to a customer with leg cramps. After taking it for a month she said that it did help the cramps but tasted awful and wouldn't continue with it. Therefore, we decided not to bring it in. A couple of weeks ago the same customer returned. She said that she had severe leg cramps that left her bedridden. She again tried your product and had relief within minutes and was 100% pain free. The exact same thing happened to her husband, he took the product, and was 100% pain free. I had also told them to rub it in topically, which they will try next...they would now like us to bring it in. Please send order form and ordering info. Thank you."

Montana Harvest (Health Food Store)
Bozeman, MT
---
"One of the ads on the Internet says they "cure" leg cramps forever. I found out that it's not a cure at all. You gotta take some pills 3 times a day forever - that's not a cure. Your product prevents leg cramps with just one swallow a day. Cheaper, too. I am glad you guys don't claim a "cure" when it's just a remedy. I understand also from my doctor that there is no "cure" for leg cramps. I am sticking with my old Amish Remedy - all I need is once a day and no leg cramps. Appreciate you guys."

Morris Seymour, III
Boston, MA
---
"I have suffered from legs cramps nightly for several years since I underwent chemotherapy for Lymphoma in 2007. I would wake up every hour or so with cramps, and they are sometimes so bad that I wake up screaming and crying in pain. I tried everything I could read about to stop them, but nothing worked. Then I saw your product in a web search, and I started using 'Stops Leg & Foot Cramps' about a week and a half ago, and have not had legs cramps even once since I started using it. This product has given me the first full night's rest that I have had in several years! THANK YOU!!!"

Alex Klebenow
Albuquerque, NM
---
"Plainly does what it says in 2 minutes!!! I get cramps in my thigh muscles often that are excruciating and often it is often difficult to find a position that relieves the pain. ...it's a pain like 7 on a scale of 10! I am always left with soreness afterwards.

I am a biologist with a degree from Tennessee and it works without explanation. Feedback most likely.

Great, magical juice. Thanks!!"

Mark Taylor
Kingsport, TN
---
"I get severe leg and foot cramps at nite. I learned about your product online. Went to my local retailer and got a bottle. It works, I can't believe it. I use to have to take many hot baths at nite to make my cramps go away and was up all nite. Now when I feel one coming at nite a take a capful of your product and bam its gone. Thank you soooooooooooooooo much!"

Donna Newman
Laguna Hills, CA
---
"I ordered your leg cramp remedy online & received the product Saturday afternoon. I used it that evening during my nightly bout with leg cramps so bad, my toes curl up like the Wicked Witch in the Wizard of Oz. My first reaction to it was that it has got to be the worst tasting, most vile concoction I have ever put in my mouth! That being said, this stuff is the fastest working, most effective thing I have ever used for leg cramps!! All I can say is WOW!!!"

Jerrie Flanders
Dallas, TX
---
"Good Afternoon, I received your "STOP LEG AND FOOT CRAMPS" formula yesterday, and tried it out in the middle of the night. As they say, "OH WHAT A RELIEF IT IS"!!, and I'm not talking about Alka Seltzer!! I have tried straight apple cider vinegar, but the combination of ginger and garlic is far superior. Thank you, and have a very Happy Thanksgiving."

Ruth Griffin
Winter Park, FL
---
"I take all remedies for leg cramps with tongue in cheek. BUT your product has changed that as I do not need to look further. I always try something for 2 weeks or so before passing judgement. STOPS LEG CRAMPS WORKED EVERY TIME I NEEDED IT. I get cramps through out my body and have suffered for many years with them getting worse and more prolonged over the years to where if I got a solid 1 hour sleep a night I was doing good. Now I have them less and when am getting sleep. I actually can go a day or two with out any cramps. It's straight from the bottle for me.

Thank you! My quality of life has improved greatly with the use of your product."

---
"I just wanted to write another testimonial for this product!! This is the best product on the market for leg/foot cramps. I had been suffering horribly with both severe leg and toe cramps to the point of constant loss of sleep at night in such pain it would make me cry! I went to two doctors, none of who could help me, other than prescribing muscle relaxers....which did mostly nothing but make me tired. I was desperate to find something to help and through continuous searching on the Internet found your product. THANK you for saving me lots of sleep, PAIN FREE, and helping me to get my life of going to the gym, doing my normal cardio workout and back to wearing my heels again!! Plus it is all natural and Organic!!!! AMAZING!!!! I told my podiatrist about it and brought him the documentation. He was so impressed he copied it in order to give to his patients suffering too!! THANK YOU, THANK YOU, THANK YOU!!!!!"


Karen Perrucci
Randolph, NJ
---
"This is incredible stuff. Why do you not have it in our health stores? Even my doctor laughed at me until he tried it!"


Natalie Barnicle
Owings Mills, MD
---
"Just wanted to let you know that I tried using your product for wrist cramps and it works great! At the end of the day, I regularly get a cramp in my right wrist which is the wrist I use most often because I am right handed. I thought these cramps were a sign of carpal tunnel but after using your product, the cramps go away in less than a minute. I don't understand how it works so quickly but it does. Thank you so much!"


Charla Kabana
Huntington Beach, CA
---
"Friends,

Enclosed is a check in amount of $29.96 for 2 bottles of Stops Leg & Foot Cramps -

This is magical -

Send fast please. I have hurts!

Thank you"

---
"I just want to thank you for having such a great product that delivers relief so completely & quickly, as promised! This is my second order. I wish one of our health food stores stocked it so I could just walk in & purchase. I haven't yet tried rubbing it on, but after reading some of the letters on the website, I will definitely give that a try! Thanks again."


Vivian Bowden
Littlerock, CA
---
"I wanted to thank you for making a product that really does what it says it does.

Earlier this year, my husband was experiencing severe leg and hand cramps. He had had cramps before, but this time they were painful and relentless; causing him to wake up many times during sleep. You could even see the muscles tighten and knot up in his calves. This went on all night and into the next morning when I went online, searched around and found your product.

Luckily it was carried at a nearby health food store, brought it home and my most skeptical husband took it. What happened next was unexpected. For a very brief time, the cramps seemed to get worse..Oh no!! I was so upset that he was expecting relief and I'd given him something that didn't deliver. Then a few minutes passed, and it happened--they eased, then stopped. Stopped completely. What a blessing!!!

In the months that followed, whenever he'd get the leg cramps, they seemed a bit milder. He would take a dose of "Stop Leg Cramps' and they went away immediately. We keep it handy, just in case, although he has not had any more episodes in several months.

I am very grateful to you for helping many people and can't thank you enough for your product.

Sincerely,"

---
"You might want to put this on your Testimonial page, too. I know for a fact that your leg remedy also stops twitching toes which I get at night in bed and will stop you from sleeping and drive you nearly nuts. All I do is put some of the Leg Cramps liquid on my toes and feet and rub it in and in a little over a minute the twitching stops for the night and I go right to sleep."


J.B. "Beaver" Wallace
Tampa, FL
---
"My son plays high school football and has always had problems with calf cramps. We have tried everything from bananas, super-hydration, all sorts of home remedies, and nothing has helped. I ordered your product as sort of a last resort, desperation effort to help him. We have played three games so far this year and he has cramped in all of them. At that point he has taken a few swallows of this magic elixir and within one minute the cramps are gone and he has finished the games! We are so grateful and our trainer now wants to order a case! Again, thank you so much! We are singing the praises of the Amish and Stops Leg Cramps!"


Eric T. Johnson
Valdese, NC
---
"I woke up one night with the most horrible cramp in my foot, it was like a hot rod was poking me. I hopped on one foot out of bed and with tears in my eyes tried walking it off. It only got worse, then it hit me - on my desk was STOPS LEG & FOOT CRAMPS. It was never opened as my wife was using the Acid Reflux and I did not need it, or so I thought. It hit me this is a foot cramp and I hobbled to the bottle. I cracked it open and took a swig and just like that the pain began to subside, AHH, and as I made my way to the bed it was gone completely just as fast as it came on and I drifted pain free back to sleep!

Then two weeks to a month later I was driving on the freeway near the airport and traffic snarled up. I was driving a motor home with a clutch. I had two sample bottles in the truck as I wanted to show a chiropractic friend of mine. Then it struck - a cramp in my driving foot. I could barley brake or change gears in stop and go traffic, this was an accident waiting to happen. Then I remembered STOPS LEG & FOOT CRAMPS. I grabbed the bottle and took a gulp and instant relief. It may have saved my life. I now travel with it in my car at all times and can not help but wonder how many truck drivers on the road should be doing the same."


Zachary Nevil
Long Beach, CA
---
"Up until about a month ago I used to get leg cramps in bed almost every night - at least 5 nights a week. I got them most always in my calf and foot and the pain was agonizing. Nothing, absolutely nothing ever has hurt me as much. I would wake up screaming, holding my leg and it would last for about an hour before subsiding. My leg would be sore all day long following the attack. My sister in Utah sent me a bottle of Stops Leg Cramps and she told me it works really well if you take it before bedtime, that no cramps will come. I could hardly believe that. It turns out that it is absolutely true. I have not had one single leg or foot cramp in a month, since I been taking a capful of this Amish remedy of yours before bedtime. I am so grateful that it exists. I only wish I had it years ago. Bless you for making it.

Sincerely,"

Freda Fields
Jacksonville, FL
---
"I want to let you know that I am very active and I have been blessed with big thighs from skating and running. The heat in Florida often leaves me cramping, I have had agonizing leg cramps in the past. Yesterday I had one, hobbled to my kitchen, swigged your formula and cramp was gone in about 5 seconds. Today I biked 40 miles and not even as much as a twinge in my legs. I am sold 100%. Unbelievable product that I will continue to use."


Howard L.
New Port Richey, FL
---
"I would like to say I started your product a week ago after having severe problems with leg charley horses. My doctor had given me muscle relaxers but they just ease the pain a little but after using your product I have not had a cramp, spasm, or charley horse at all. I take the 2 teaspoons before I go to bed and nothing happens. I am finally able to sleep through the night. I no longer take the muscle relaxers and now starting to do exercises, Thank you, thank you this stuff is a blessing to me you don't know what I have been going through the last 3 years with leg cramps. Thanking you again for putting this product out there."


Vanessa B.
Washington, DC
---
"My son is a high school football player and he periodically gets leg cramps during a game. If he gets a leg cramp it can take half an hour or more before he is okay again. He is out of the game all during that time. I got him a bottle of your old Amish remedy he now carries it in his backpack and keeps it on the sidelines. He is never out of the game anymore for more than about 4 minutes at most. The coach loves it because he is one of their better running back."


Maurice Hadley
Cleveland, OH
---
"I just used your product for the first time. It's almost 2:00 a.m. and I had my first bout with the leg cramps since I received your product. I drank it warm right from the bottle. I was desperate for relief and in less than 1 and one half minutes the cramps were gone and my foot stopped pulling upwards. My husband and I were amazed. Thanks soooooo much!"
Candace Moore
Lawrenceburg, KY
---
"I LOVE THIS PRODUCT! It isn't the most pleasant tasting stuff, but even my excruciating and severe leg/foot cramps respond within 3-5 minutes after ingesting this vinegar concoction. When I say severe, I mean cramps so tight that I awaken unable to move my feet (tight in a ballet point) and sometimes cannot even walk for several minutes as I try (with great pain) to bend my foot back to a horizontal position with muscles up to my calves fighting back to try to walk off these nightmarish cramps. Five minutes is a dream response time and then with these more severe situations, I can still feel the 'rumbling' afterwards but no pain, no feeling that they are coming back (often happened in the past) and no 'slow moving toe separations.' So, I looked up apple cider vinegar on line and there are a host of other health benefits! I am about to order more and plan to start taking this stuff nightly! THANK YOU!!!! YOU HAVE A CUSTOMER FOR LIFE!!!"
Mary Goodwin
Apple Valley, MN
---
"I have suffered from severe disabling leg cramps for over 20 years. As a Physician I tried researching all of the available literature to find a cure. Nothing helped until I tried your product. It was amazing!! It really worked. If I hadn't tried it myself and felt it work I would have not believed it. I know it sounds trite, but thank you for your amazing product. Homeopathic remedies do work. You have turned a skeptical M.D. into a believer. I just ordered a case for myself and one to give to friends with the same problem."
J. Sugar, M.D.
Waterbury, CT
---
"I just wanted to let you know that I received the shipment only 2 days ago and my hubby had a leg cramp last night and he took some of the "potion" and his cramp was gone within one minute!! He is totally sold on this product!"
Judith Thompson
Lincoln City, OR
---
"Last night, 3:45 a.m. I had major cramps in the left thigh develop, took "Stops leg and foot cramps in about a minute", and within minutes got relief. This is a wonderful product. Thank you. In the past such a cramp would have crippled me for hours. I am so happy my daughter sent this to me."
Geri Cicero
Beechhurst, NY
---
"I don't know where I heard about your product but I'm so glad I did!! I am over seventy and play golf most every day and get the most miserable leg cramps (like NOW) in the middle of the night (like now) and your product gets it EVERY TIME. I'm writing because I'm almost out and wanted to order more, but moreover, I wanted you to know how I believe you have a marvelous remedy and if you need someone to swear by it, use my name."
Dick Phillips
Dartmouth, MA
---
"Hi folks. Just wanted to tell you how happy I am that I found your site and product. I'm 66 years old and have had leg cramps for years but recently after the onset of diabetes they worsened. I also have/had muscle twitching in my hands and forearms occasionally. Your product works just as advertised. I've learned to sip just a tiny bit prior to going to bed and that works miracles! Thank you so very much."
Richard Montgomery
Cameron, OK
---
"I ordered one of your bottles of leg cramp medication, and it is a miracle how this stops my night leg cramps. I have suffered for years with leg and foot leg cramps, until I bought your product. I also have neuropathy in my feet and hands.

The burning and pain in my feet and hands can be unbearable at times, until I tried putting this product on my feet and hands. Since using this product, I have no more burning and pain in my feet or hands. Congratulations for a great product."
William Tuttle
Brookside, CO
---
"I'm a 56 year old avid bicyclist and I often rider harder than I should and I forget to drink electrolytes. I was getting up from a nap this afternoon and I experienced a hefty inner thigh cramp in my left leg. Two small sips straight from the bottle and the pain was zapped in under 30 seconds.

I am very impressed. I posted a complimentary comment on Facebook and also listed your website address.

It sure is nice to know that America still makes a few good products.

Still smiling,

P.S. I will be a continuing customer."
Donald English
Oakland, CA
---
"My wife started to develop lots of gas to the point where right after eating she would start feeling stomach pressure and passing gas. She had to stop eating in the cafeteria at the school where she teaches because of the embarrassment of the gas. She bought all kinds of gas pills that absolutely did nothing for her. About two weeks ago she got a leg cramp immediately after dinner and I gave her some of my Amish leg cramp formula from you guys. Guess what? On top of clearing up her cramped leg she had immediate stomach relief and no gas for the rest of the night. She was surprised and delighted at the same time. Now she takes my bottle of leg cramp formula in her purse and will not be without it. She takes some after every meal. Interesting no?"
Erik McCallum
San Diego, CA
---
"I've been using this product for a few months now and it REALLY works. I'm always hesitant to buy a product on the internet based on customer testimonials but I decided to give this product a try even though I didn't expect it to work any better than all the other leg cramp products. What a pleasant surprise to find out it works almost instantly. This is a great product and I'll be reordering and recommending it to friends."
Denise Garrett
Clarksville, FL
---
"Dear Sirs,

Thank you so much for this amazing product. Although the ingredients are simple, I have tried many things throughout the years, and nothing has worked..... UNTIL THIS PRODUCT ARRIVED!!! I have had severe leg cramps down the front of the leg next to the bone, with the muscles twisting so badly you could clearly see the entire form of the bone, and foot cramps, not unlike a "charlie horse", and not even coming close to the symptoms described in "restless leg syndrome", for several years. The only relief is to get in the shower with as hot of water running on my legs as I can stand. Most often, it takes about 10 minutes to get relief. Some nights, I was in the shower as many as four times. The first night this product arrived, I took it at the onset of the pain, and within a minute, the pain was totally gone and did not return that night. The next few days, I kept the mixture next to the bed, diluted in water as your instructions suggested. Each night, at the onset of pain, I drank it, and the pain went away within seconds! A week went by after that, with no pain at all. Last night, I had some minor pain starting, and again, drank the solution. I am so elated with this product!!!! God bless you for sharing it!"
Jamie Lee
Jacksonville-St. Augustine, FL
---
"I was bothered with night time leg cramps, A horrible way to wake up in the middle of the night, having to fling yourself out of bed to stand up to relieve the cramps, which caused my legs to be sore the next day as well. I found your product and ordered 2 bottles immediately. After receiving them, I put them in the refrigerator. Next time I had cramps, I took a tablespoon of the formula and my leg cramps disappeared. It's quite hard to get past the strong taste but the results are worth it. I also recently found out that it does not have to be kept refrigerated, so I keep it at my bedside now for faster results. The relief lasts several days before I have another attack of cramps. Thank you for a product that works!"
Linda Lawson
Farmingdale, NY
---
"I would like one bottle of leg & foot cramp formula.

Thanks, works great!."
---
"This really does work. It's the only thing that I have tried that does. Thank you."
---
"I have not just one but 2 testimonials for your magic leg cramp potion! I ordered a couple bottles about 2 months ago and shortly after receiving them, had need to try your remedy. Sure enough, within about a minute or so of taking a couple of swigs directly from the bottle, I felt relief from some pretty bad cramps in one leg and foot. A couple weeks later, my dad was visiting from NY and he experienced a bad cramp in his leg. I told him I had just the thing. He, too, took 2 swigs directly from the bottle and was cramp-free within about a minute and a half. Naturally, I sent him home with one of my bottles!

We're batting 1,000 so far. Thank you for your wonderful, natural, sure-fire cure for leg and foot cramps!"
---
"Your product Caleb Treeze Organic Farm works exactly as you say. Up to this point my nightly leg and toe cramps for ten years were remedied by various pain relief pills, drinking 2 gallons of water daily and taking vitamins with average time to relief more than 20 minutes. I did not want to write a testimonial from one use so as of this writing I have finished my first bottle and your product worked 100% in under 2 minutes, most cases under one minute. While it is not a cure it works for me like a fire extinguisher. This product has positively changed my sleeping pattern and I highly recommend to others.

Thank you."
---
"I started taking the cramps remedy in late March of this year. I used to have leg cramps at least once a week. What I have noticed is that since I have been taking it that my leg cramps have occurred only once in the past 6 weeks and that hasn't happened ever and I have had weekly leg cramps that never missed a beat for about 8 years."
---
"Thanks for prompt shipment. I took my first dose following instructions on bottle and drank directly from bottle. WOW!!...it works because the juice is so strong and bitter that it is nearly impossible to swallow and I forgot about the cramps! I'm originally from Central Pennsylvania and never knew my Amish friends were tough enough to put up with this. Second time in orange juice...stay tuned for next report."
Hamilton Brosious
Cantral Pennsylvania
---
"Enclosed is my check dated 1/29/2010 for two more bottles of your wonderfully effective "cramp stopper." I simply do not want to be without it. I cannot overemphasize how quickly it works. Don't stop making it."
---
"Just wanted to add one more testimonial to your already numerous others. I bought the Stops Leg and Foot Cramps. Both my husband and I have used it several times. I have leukemia and the chemo that I take sometimes causes cramps. The doctors suggest tonic water, but it is only barely helpful. The Stops Leg and Foot Cramps is the most gawd-awful stuff I have ever tasted, but it works. I have found that adding it to a small amount of pineapple juice and just guzzling it helps cut the awful taste. It usually takes a bit longer than 1 or 2 minutes for me, perhaps 5 minutes, but it works and therefore I have recommended it several times to friends."
---
"Let me tell you how it works for me: I put the cramps remedy in a spray bottle. When I get a cramp or feel it coming on I spray that area and then rub it in all around my calf and it works just fine without having to drink any at all."
---
"I recently purchased some Stops Leg & Foot Cramps, as I was experiencing cramps at night and sometimes during the day. At first I thought, right just like out of a mothers cure type story. But I have had great success with it and will continue to use it as needed. I will also and have recommended to a few of my friends and told them about how to order it on line.

Who would have thought that something like this would work?, well it does and I am completely satisfied, great product.."

Thanks again

Ralph J. Elliott
Toledo, OH
---
"Please send right away. I ran out last night and had unbelievable cramps going on in both legs and ankles! Thank you for a wonderful product!! I am telling all of my doctors about it. They had no help for me."

Valerie Phelps
Blue Springs, MO
---
"I saw your site and I then found a dealer that was near me and I got a bottle well 3 of them to be right. I read what was in it I have had bad spasms in my legs in feet and in back this not only did I get relief from the pain in my foot that is broken it was like they said it would work for the 24 hours I got my first good nights sleep in years from this drink and I just took it out of the bottle a few sips and it was fine. If anyone ever has a leg or spasm all I can say works for me where even pain pill and meds from the doctor will not."


Jenny Sheehan
Spokane, WA
---
"Dear Sirs:

Please send case 12 bottles of Leg Cramps. Enclosed is my check for $130.50.

Thank you. It really works!"


---
"Great, Wonderful, Amazing, however you say it, this formula works. I get cramps everywhere sometimes and usually just put up with them. On occasion I get severe cramping on my side. It starts on one side and when I try to stretch it out the other side cramps. This usually ends in 30 to 50 minutes of horrible pain. When the cramps are gone the muscles are sore for days. Today I was ready with the cramp formula I bought from you. The side cramps started and by the time I got out of bed to the refrigerator the pain was intense. 2 quick swigs and within about 2 minutes the cramp was going away 2 more minutes and it was completely gone. Please never stop making this stuff. If you could make it taste better that would be OK."

Cary Todaro
Hollsopple, PA
---
"I just wanted to tell you how glad I am to have found your product. There are so many scams out there that effect people with as real need, but I am happy to say yours is NOT one of them. I have suffered from leg cramps for along time, the Doctors can't tell me what causes them nor can they give me anything to stop them. I found your product on the Internet and decided to give it a try and to my surprise it does exactly what it says it will do. STOP CRAMPS. It does it so fast I can't believe it. It also has helped me in that they don't seem to come as often anymore. It's very comforting to now know that when they start I can get rid of them FAST, and don't have to suffer for hours waiting for them to go away. The only complaint is the taste but that is such a small price to pay for the fast relief it brings. I recommend this product to anyone who suffers with leg cramps and have referred a few people to your WEB site. If you are taking recommendations for a better taste, may I suggest Tequila. Thanks again for such a great product, I plan on sharing my new find with my doctor on my next visit."

Sincerely,
---
"When I first run upon your website for leg cramps I wondered why I never heard about this kind of remedy before. Then I thought "...why would I? I'm not Amish". I am just glad it's all out in the open and made public. It's made a big difference in my life. For the first time in years I have been able to get a good nights rest. I'm thinking that when word gets out on this you may not have enough product to handle it."

Best wishes,
Clarence Hubbs
Cincinnati, OH
---
"A nurse that I work with at the hospital recommended your product because of how well it works for her. After using it, I agree with her. She also has a really good tip for users who think the taste is too strong: She swishes an ice cube around in her mouth, especially on her tongue - that way she can't taste it at all. Works well for me, too. Well, thought you might want to know that little tidbit."


Carol V. Barker
Kansas City, MO
---
"Thanks for sending my order so fast!! Woke up this morning both legs cramping bad & mailman had come early & my product was in mail! It was like a miracle!!!"


Robert Shepard
Elk City, OK
---
"I found your product on the net and bought two bottles after reading other people's comments. It is truly remarkable and I do hope you can get it into stores. Leg cramps have plagued me for years and I used to use quinine until they took it off the market. I didn't know what I would do until I found your remedy. It not only stops the cramps in a very short period of time, but I then seem to be free of them for a couple days. Have been using it now at the first hint of cramping and I am no longer bothered.

Thank you!"


Janet Lasar
Bella Vista, AR
---
"Excellent product...it works where all other OTC (Over The Counter) products have failed! Willing to give testimonial if you desire."
G. Laudermilk
Huntington Beach, CA
---
---